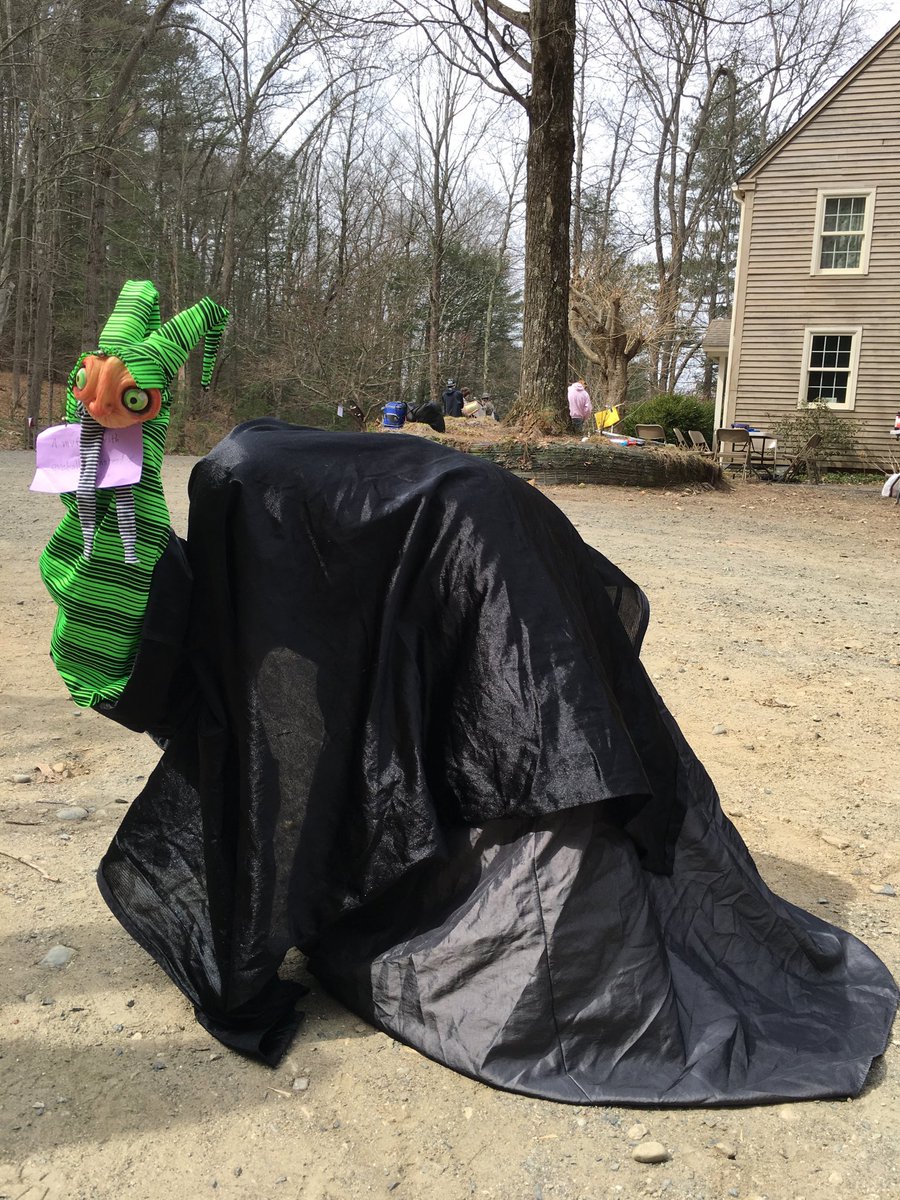 I just spent a week in post-apocalyptic Berlin. Radiation storms, psychic weirdness, mutant giant snails, political intrigue, and a murder mystery.
For the past three years, I've run a week-long larp in the spring for 20-25 high-school students. The most recent one just wrapped up on Friday April 13.
Bakerhousebrand LARP involves:
– designing a cohesive setting with NPCs, plots, lots of fraying ends of subplots to snag players
– creating specific physical artifacts to support the above
– assembling props and costumes and weapons
– spending from basically 9 AM to 3 PM for 5 days straight switching costumes and characters roughly every 15-30 minutes and doing full-throttle improvisational acting while keeping a watchful eye on the students
– supporting the plot threads the student leaders set in place
– helping implement the new plots kids come up with
– answering in-character and out-of-character questions
– minding the physical and emotional safety and well-being of the kids, including weapons safety and instruction on concepts like fire-walling, bleed, and spotlighting other players
– while on guest property and sorting out transportation shuttling and snacks, on a $30/kid budget.
Also 90% of the time on our feet and outside dealing with weather, ticks, and mosquitoes. Thank goodness it's not poison ivy season yet.
For my patrons this month, I plan to write out a sketch of what I do, in part to share cool bits about it, in part as a way to get it all down in an orderly fashion in preparation for figuring out a wider way to share this style of LARP support for teenagers, especially in school or camp settings, possibly also for conventions. It's a fair piece of work but super rewarding.
I'm posting about it here because it's a PbtA Larp, and if I can get it into a shape that's useful to other folks, I want you to know about it!